Responsive Website Design
A good website doesn't just mean something that looks good. Important – absolutely, but your website also has to work well, be fast and have excellent content. With my designs I aim to make your website idea come to life. I handle graphics, programming and coding so you can ensure that with RM Designs your website will tick all boxes and do exactly what you want it to do while being simple and concise.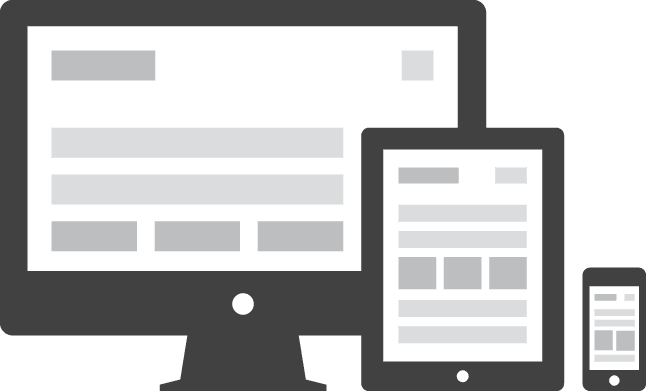 Responsive Website Design
It is imperative that your website avail of the above traits on ALL devices. Phones, Tablets, Macs, PC's you name it. That's why I ensure that your website is responsive.
CMS based
I use many different platforms and softwares for website design – but it all depends on your needs!
If you want a site that you can update yourself I will build with a CMS such as WordPress or Joomla.
For other needs such as E-Commerce websites it is all about finding the best platform for your site.
SEO & Social Media Integration
For your website to be found I also include basic On-Page SEO on every page of your website I also will make sure to get you set up on Google Plus and map placements and connect to your new website design.
Taking care of your website
I am also available to be your go to man if anything is needed for your website on an on-going basis.
I will be at the other end of the phone and email anytime you need anything with your website so you can ensure it is always in safe hands!
See some results | Sign me up!